Ben Silberstein, FCA, MAAA, ACAS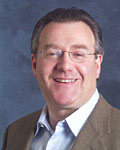 Ben Silberstein holds a BS in mathematics from Brooklyn College. His business career began at Home Insurance Company in New York City, where he became chief actuary for Personal and Commercial Lines ratemaking. In 1978, Ben became the first property/casualty actuary hired by Marsh & McLennan, the world's largest retail broker. He was responsible for providing actuarial support to large commercial accounts across the country. He founded AJA Risk Management in 1982.
As president of AJA, Ben developed his specialty area of alternative risk. He is recognized as a Qualified Loss Reserve Specialist in all major captive jurisdictions, including Vermont, Colorado, Hawaii, South Carolina, Bermuda and the Cayman Islands. He has been involved in the formation of numerous captives, risk retention groups and risk purchasing groups. He holds designations as Fellow of the Conference of Consulting Actuaries (FCA), Member of the American Academy of Actuaries (MAAA) and Associate of the Casualty Actuarial Society (ACAS).
Interesting Facts: Ben and his wife Elaine, an interior designer, enjoy hiking, being outdoors and participating in community activities. Ben is a member of Rotary, the Chamber of Commerce and his local synagogue.

Abby Ouimet, FCAS, MAAA
Consulting Actuary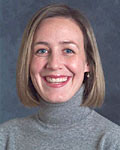 Abby Ouimet graduated with a BA in Physics from Amherst College.  She currently holds designations as a Fellow of the Casualty Actuarial Society (FCAS) and a Member of the American Academy of Actuaries (MAAA).  Abby began her insurance career as an actuarial analyst at AJA.  While pursuing her actuarial fellowship, she has consulted on virtually all of AJA's accounts including large self-insured entities, captive insurance companies, risk retention groups and traditional property-casualty insurance companies.  Abby has provided both loss forecasting and reserving expertise in lines of business such as automobile liability, professional liability, general liability, workers' compensation, medical malpractice and products completed operations.  Abby currently resides in Cincinnati with her husband and three children.
Interesting Facts: Abby's husband, Joe, works as a scout for the Cincinnati Reds.  While it would seem their work is worlds apart, they actually enjoy talking "shop" as Abby's actuarial background teams up well with the statistical side of baseball.

Daniel H. Neilson, PhD
Economic and Risk Management Consultant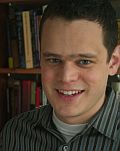 Dan Neilson holds a PhD in economics from Columbia University and a BA in mathematics and music from Bard College at Simon's Rock. His economics expertise is in financial markets and the banking system, including current work on the behavior of short-term interest rates during the financial crisis. Prior to joining AJA, he worked for major financial institutions providing economic and risk analyses with emphasis in financial and alternative risk. He brings extensive training in statistics, quantitative analysis and financial and enterprise risk management (ERM) to the AJA team.
Interesting Facts: Dan lives with his family in Housatonic, MA. He serves on the board of directors of Berkshares, the Berkshire region's local currency. He enjoys hiking, cycling and snowshoeing.

Alice Lahnstein
Administrator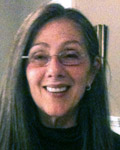 Alice Lahnstein holds a degree in Paralegal Studies from New York University.  She has worked for various financial institutions and large firm law practices in New York City over two decades.  She has experience as an administrator in both fields.
Interesting Facts: Alice has served on the boards of The Berkshire Bach Society, Close Encounters with Music and The Berkshire Music School.  She enjoys cycling, hiking and dogs.